Barcelona is hip, vibrant, welcoming. The capital of Catalonia and one of the most important ports in the Mediterranean, it's an eclectic mixture of Gothic, 'modernist' and contemporary architectural treasures.
Its most famous landmark is the Sagrada Familia cathedral, the fairy-tale like building in the northern part of the city centre. Its creator, Antoni Gaudi, commenced work on it in 1882 and concentrated all his energies on it until his untimely death in 1926, when he was run-over by a tram. The SAGRADA FAMILIA is still under construction and may take another 50 years to complete. You can visit its interior and take a lift to the top of the building. See La Sagrada Família Visita Virtual
Left: The Sagrada Familia - Barcelona
Gaudi was born in Reus, in the province of Tarragona in 1852 and was the undoubted leader of the 'modernist' movement that began in the second half of the 19th century. If you want to see some of the most original buildings, which took the art nouveau concept to new heights, head for the L'EIXAMPLE area, to the north-west of the RAMBLAS in the BARRI GOTHIC area, a stone's throw from the port.
Above: Las Ramblas - Barcelona
Below Left: The Port - Barcelona

Read the rest of the article on Barcelona by Dick suter here
Enjoy your visit to Barcelona, Spain
All photos ©jml Property Services February 2006
© Dick Suter for jml Property Services February 2006
More articles by Dick Suter Here
See also
A Definition of Bed and Breakfast Accommodation in One Place May Not be the Same as in Another
For Car Rental / Car Hire & Car hire excess insurance- in Spain CLICK HERE



Travel Insurance - YOU SHOULD HAVE THIS WHEN VISITING SPAIN - If you are looking for a Low Cost Travel Insurance policy visit our Insurance section.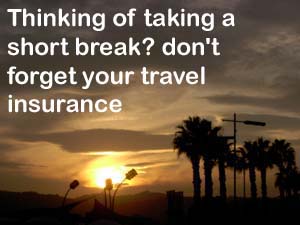 Return back to Barcelona at jmlvillas.com
____________________________
Looking for a hotel in Barcelona ? - Use the search facility below
___________________________
the low cost villa advertising service
Advertise your holiday vacation home property at - jmlvillas.com No Commission or booking fees for owners or renters

Find jml on twitter
jml Insurance | jml villas | jml Training |insurance4carrental | Irish Property Insurance Plus

Find jml on facebook jml villas | jml Insurance | jml Training
euro-rentavilla.com has now been in operation over 16 Years